Most people love stuffed animals, but sometimes too many can gather on your bed and you have no room to sleep. Here is a moderately easy tutorial to make a stuffed animal bed, so that they may hog their own bed and not yours.
What you need
Parental supervision
Some pieces for old dollhouses, such as shelf holders and bedposts
Preparing and Setting up to Make the Stuffed Animal Bed
Before you go any further, make sure you have a fresh pack of hot glue sticks. This craft will take a LOT of hot glue, at least five to ten sticks if not even more. Start heating up the hot glue gun on a safe surface with parental supervision, and make sure to unplug it after you are done crafting. After the hot glue gun has been set up, measure the plush you are making a bed for. The bed should be at least three inches longer than the plush. This allows room for pillows and blankets. Width wise, the bed will be the length of the popsicle sticks.
Glue the Frame of the Stuffed Animal Bed
Glue a bunch of popsicle sticks together like slats until you reach the length required for your stuffed animal. Attach some slats for increased stability on the bottom, so that it will not break like a toothpick under the weight of the plush and its pillows. You may wish to trim the rounded edge off of the popsicle stick to make it more smooth. Go around the edges gluing popsicle sticks on their sides, to make a little sort of crate with really short sides. Glue the legs to the side of the little crate, and add the shelf pieces to the ends of the bed to make a sort of bedframe.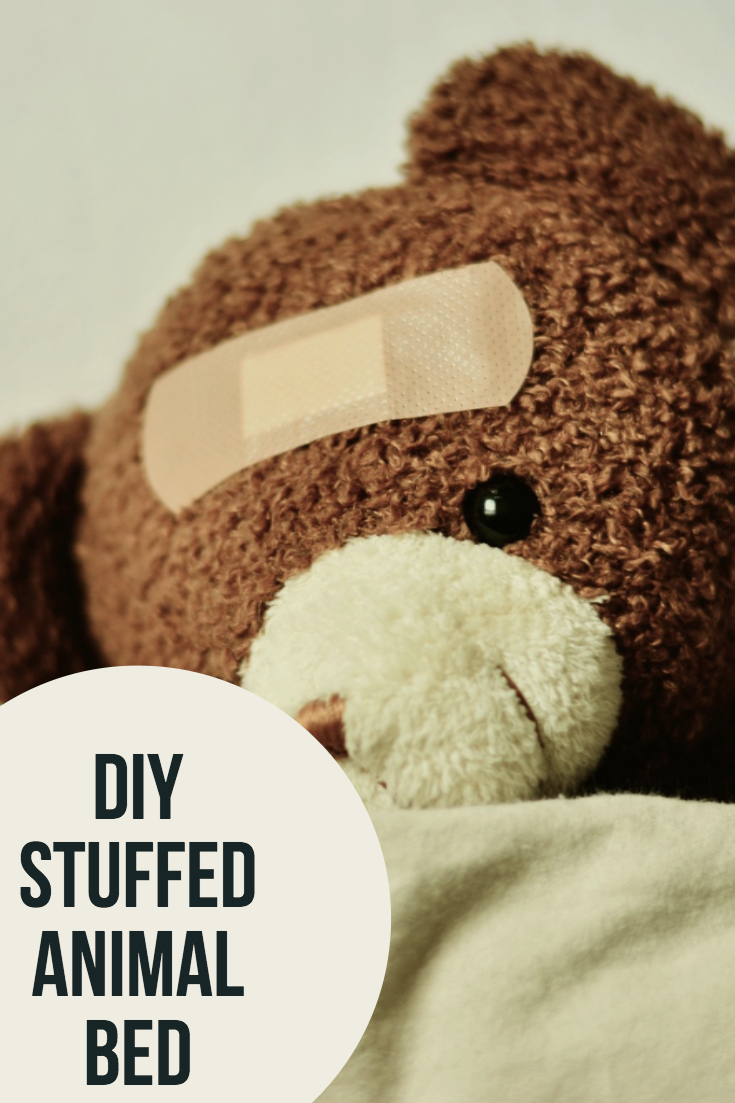 Making the Stuffed Animal Bed Soft and Warm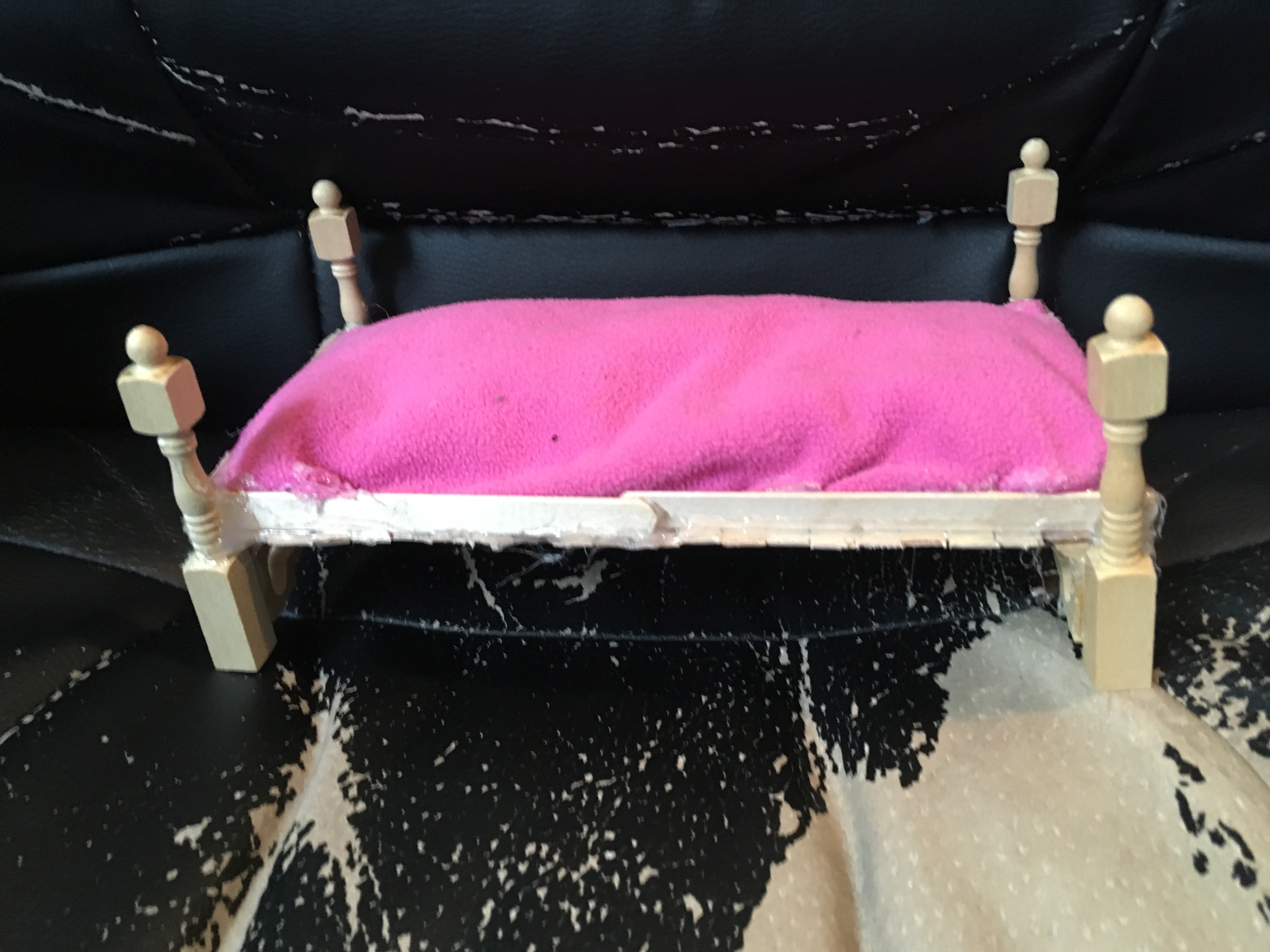 Put down some hot glue and glue an even amount of stuffing or foam to the inside of the bed. Cut a piece of fabric roughly an inch longer on all sides out and glue it to the sides of the bed, to form a mattress. Wait for it to harden, and then add little pillows and a blanket as you wish to make your plushie friends as cozy as possible.