Recently on Ebay, I obtained some rather awful fake LPS. This LPS custom repaint is of a little pony with a squishy head out of the bag. From a terrible fake to a lovely foal.
What you will need
Paint in white and whatever colors preferred
Making the LPS Custom Useable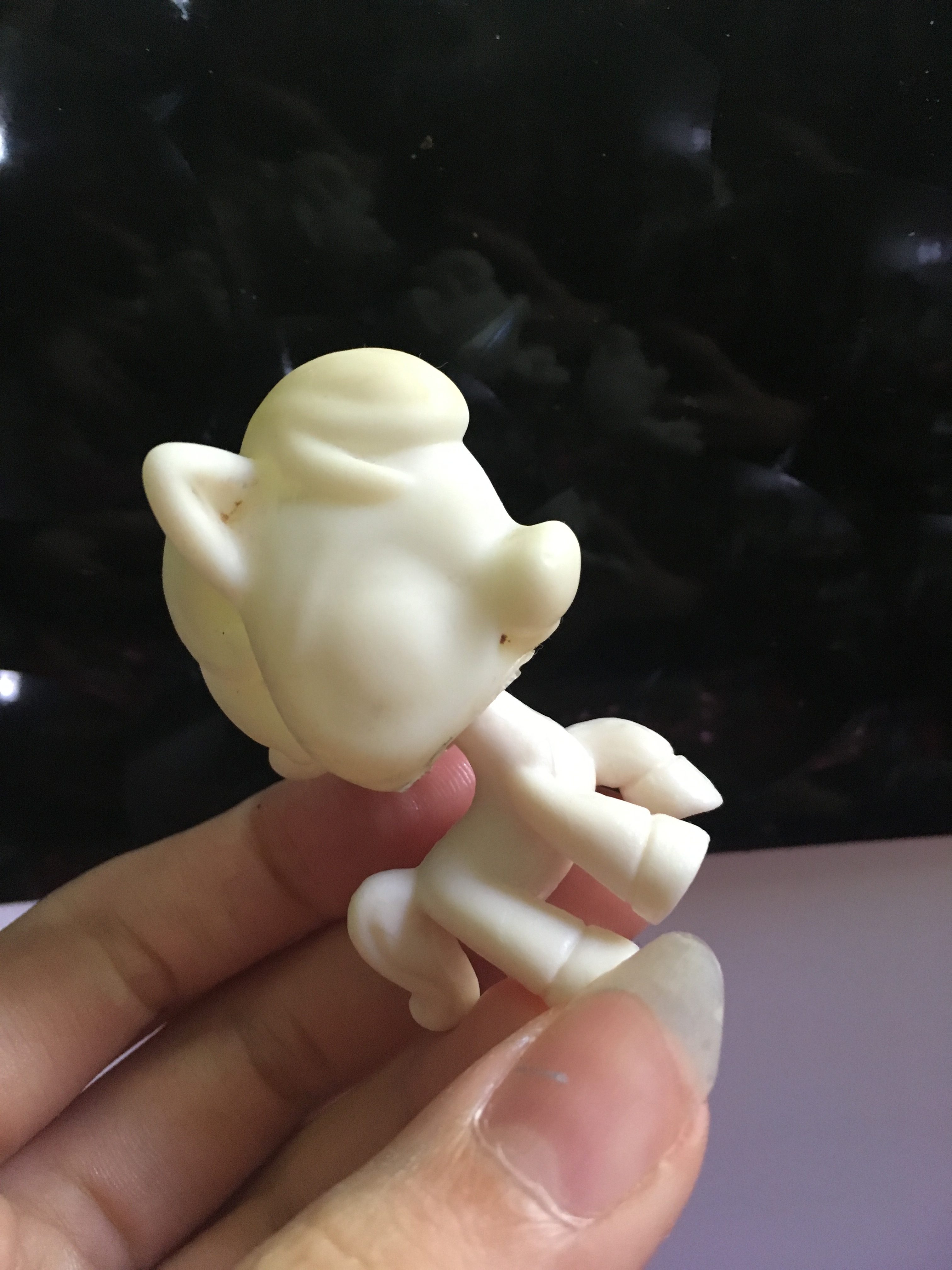 Start by using acetone and a q tip or cotton swab to remove the paint already on the LPS. This will create a clean and clear base to work on.
Painting the First Coat of White as Primer
Add at least one coat of white acrylic base paint, and allow it to dry completely. This makes the other paint stick better and will require less.
Working on the eyes of the LPS Custom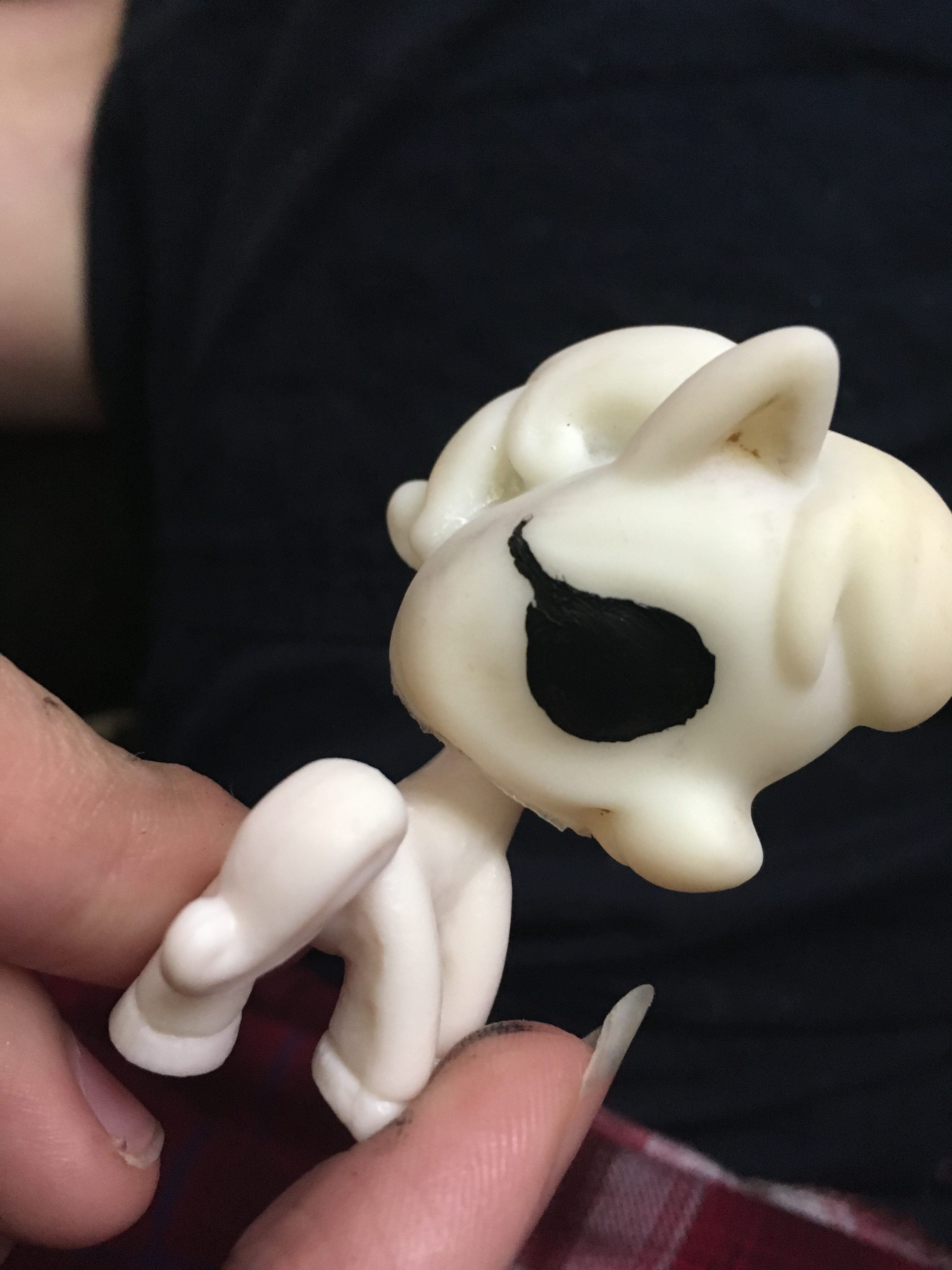 For the base of the eyes, use black paint to paint the pupil. Do not paint eyelashes on yet, as they will be covered up later.
Picking a base color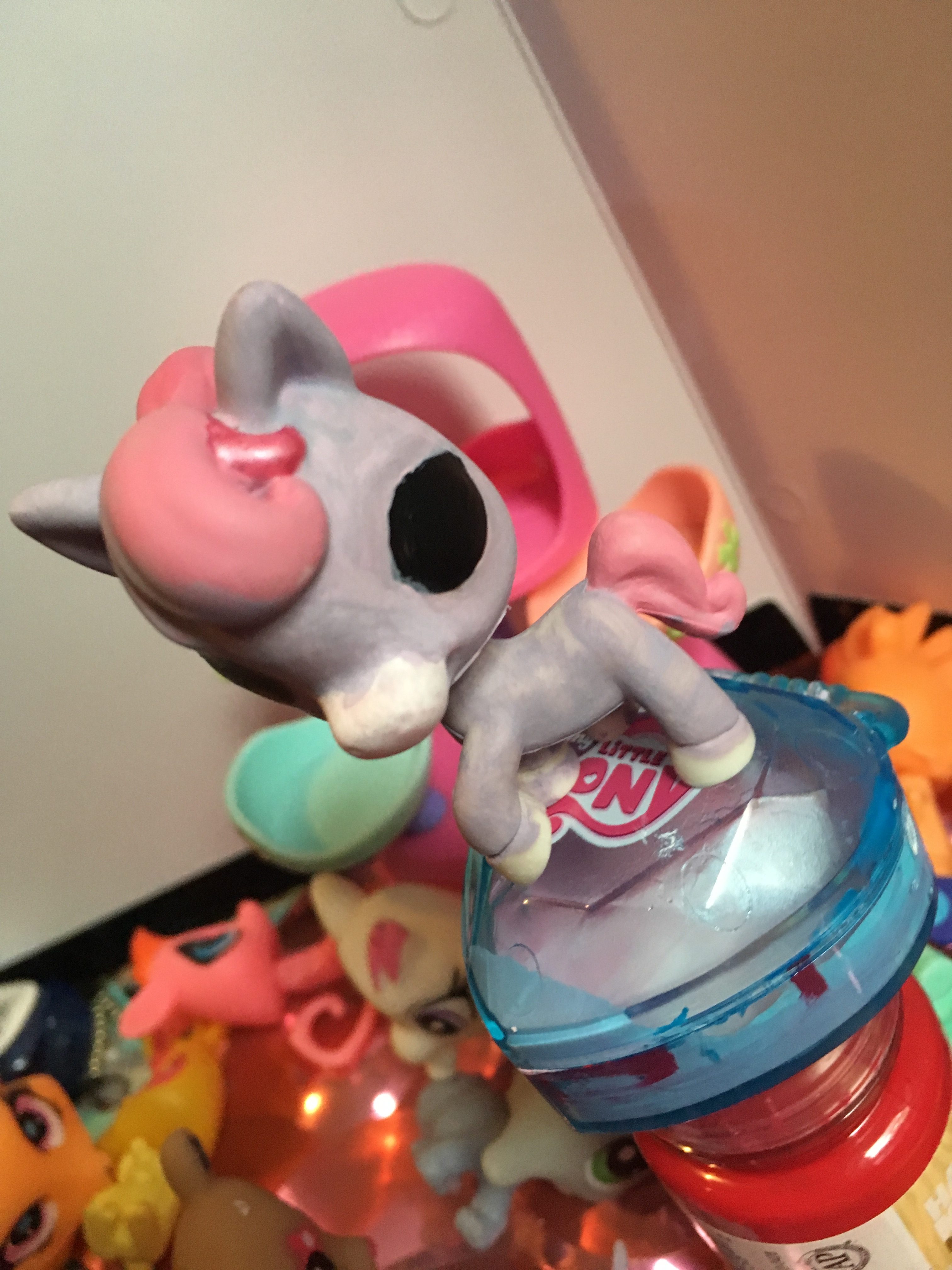 For my base color, I selected a purple, however any color will work for the base of the LPS.
Neat Trick in Case you do not Have the Right Paint
Because I did not have purple, I mixed some using a few drops of purple or red and blue food coloring in white acrylic paint. This is great in a pinch if you have no way of getting the colors needed.
Painting the base Shade of the LPS
Paint the LPS thoroughly with the base color, only leaving the eyes, hooves, and mane blank. Coat as many times as needed.
Completing the Eyes
For the eyes, add a clear coat of nail polish over the black and paint white under the black. Add the other colors and highlights to the eyes as preferred, use a dotting tool and white acrylic paint to make the sparkles in the eyes.
Painting the Hooves of the LPS Custom
Using black nail polish or acrylic paint, paint the hooves of the LPS custom pony. Brown may also be used for the hooves of the LPS.
Clear Coat
Add another clear coat over the entire LPS. This will seal in your design and make cleanups and mistakes made with glue easier to fix.
Adding Glitter Glue to the Mane
Add glitter glue all over the mane in any colors you want. Do not glob it on too much, or it will drip off the LPS and be ruined.
Dumping more Glitter on the LPS Because I like Glitter
After the glue has been applied, dump on pink and purple and iridescent glitter to your heart's content. Allow to dry overnight.
Another Clear Coat
Add one more clear coat to the mane and the eyes. This will keep the glitter from going everywhere.
Finish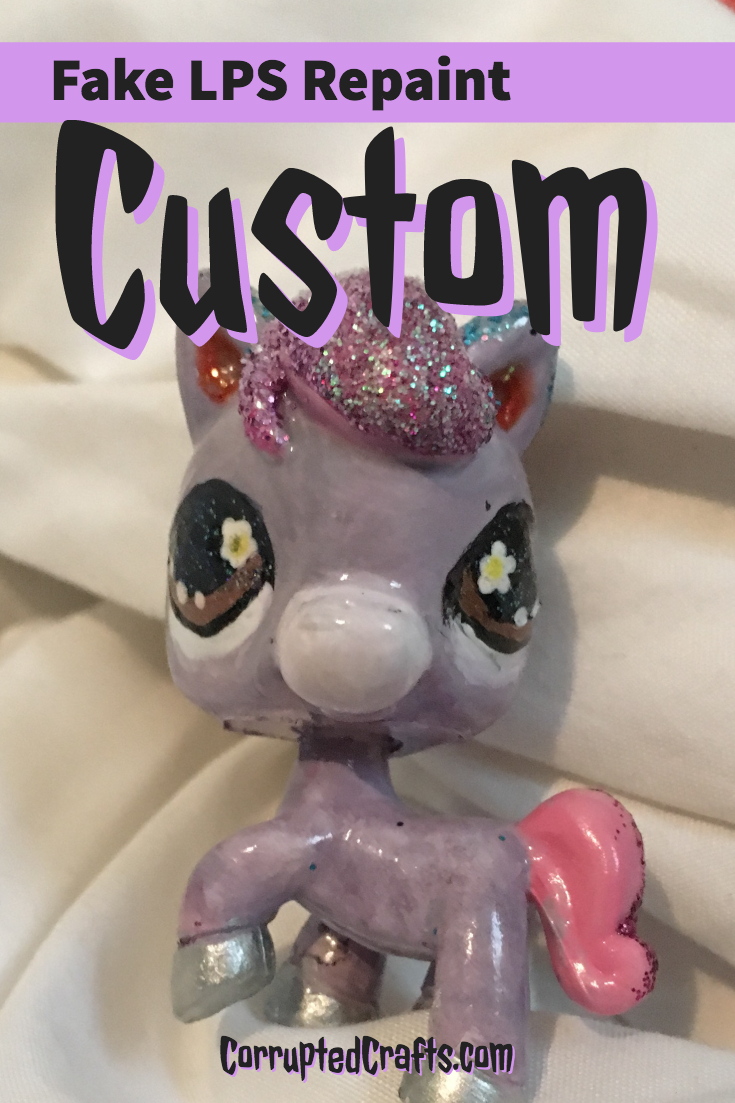 And your LPS is complete. Perfect for videos, Instagram photos, and more. Happy Crafting!