I was sent a free Glam Bag from my mother who uses Ipsy, and it was super cool. This was what I got and how I used it as part of my crafts.
What is a Glam Bag?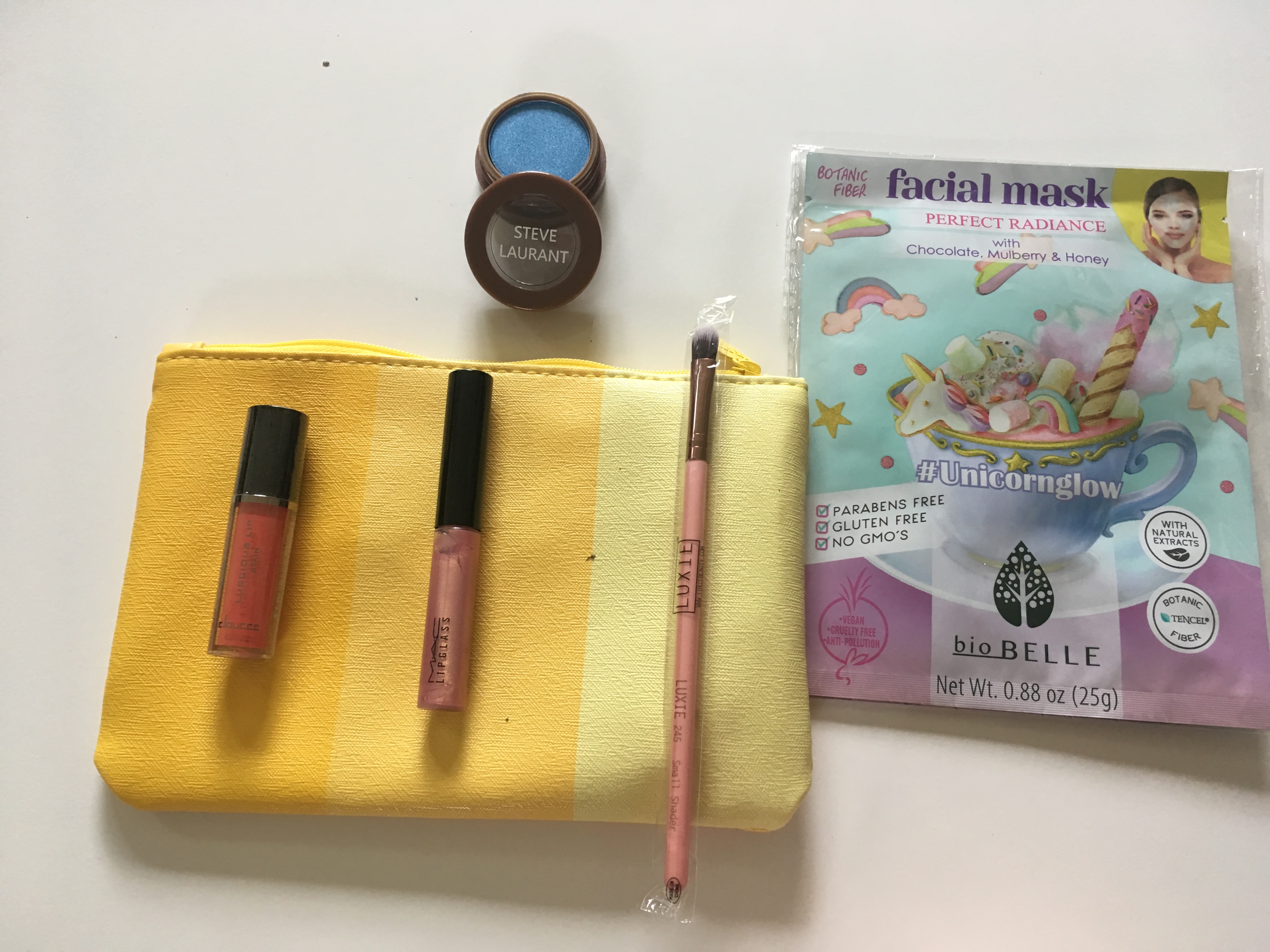 Glam bags are fantastic little makeup pouches with samples of makeup inside by Ipsy. They come in a fabulous monthly subscription for as little as 10 dollars and are prefect for young teens or even just people wanting to try new things. They contain a wide variety of makeup brands, and are customized to your preference and skin color.
What I Received in my Glam Bag
In my Glam Bag I received two facial masks, a coconut lotion that smells amazing, an eyeshadow in the color Blueberry, a makeup brush, and a lovely lip stain.
Trading and Distributing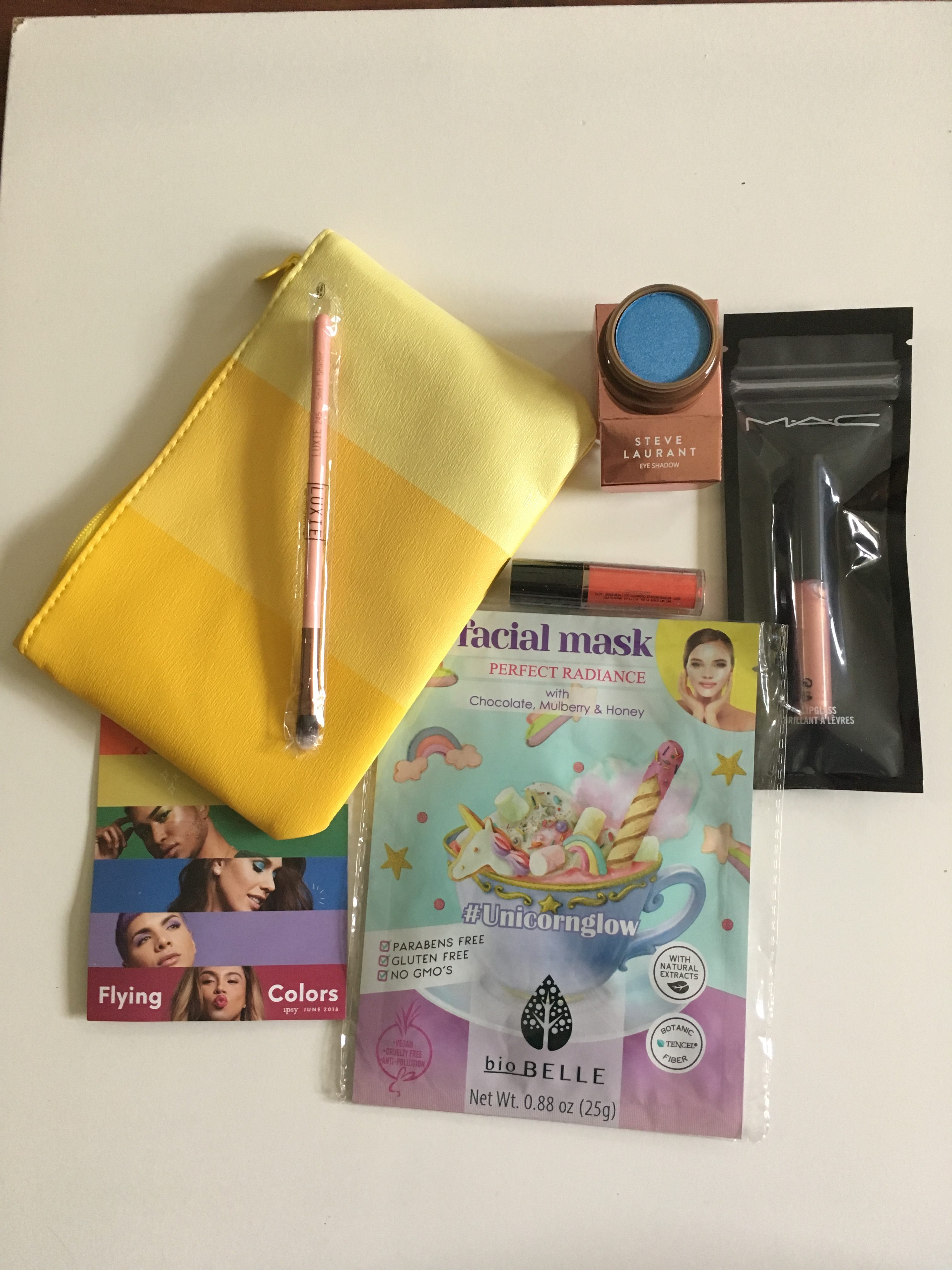 Since my mother and I each got a Glam Bag, we looked at each other's new makeup and decided what we wanted to trade based on what we liked. I traded my coconut body butter for a shimmery MAC lip gloss.
What I made with my Glam Bag Stuff
You will also need
Eye shadow is very similar to the pigment used in normal slime making, so I took some of the pretty blue eyeshadow and made a gorgeous blue slime that really catches the light. If you wish to use up any ugly, old, or unflattering eyeshadows—Particularly shiny ones—feel free to do this with any eyeshadow you have.
How I Made the Slime Activator
Slime activator is simple to make. Microwave one cup of water until it is almost boiling and add about one teaspoon of activator. I made my batch extra strong by adding three times as much and had to water it down for it to work. Another alternative is to boil a little water and add the borax until dissolved and them just add more water.
How I made the Clear Slime
Using clear Elmer's glue in a small container with equal parts water to glue, I slowly mixed in the Borax solution until it was completely mixed and was no longer sticking to the bowl or the stick I was using to stir. I allowed it to sit for about three days and it became mostly clear, as it is a jiggly slime it will take considerably less time than a normal ye olde slime.
Adding the Powder to the Slime
Once the slime is bubble free, the fun begins. Pull the slime out onto a clean surface and scrape some of the eyeshadow into the slime. Fold the slime over and knead it in until it is completely mixed. Isn't it pretty?
How to get your own Glam Bag
Using this referral link will help me out and will get you straight to sign up for the Glam Bag. You too could get invites and spread the gift of Glam. Happy Crafting!