This Ipsy Glam Bag is super soft and full of all sorts of goodies. Here's what I got in my Glam Bag this month, and a list of the products I got in case any of them sound like something you want to try, besides the nail polish I believe may have been discontinued.
My Ipsy Bag Included:
Pretty Woman nail polish in Lovesick
The Glam Bag Itself
The Glam Bag came in a lovely neutral pink color, with velvety silky soft fabric and a quilted stitch look. It was very well made with a nice and sturdy zipper. I think this is one of my favorite Glam Bags of all time.
Ipsy Glam Bag POLAAR Lip Balm
This lip balm felt really good to wear and stayed on all day long. The only downside to this lip balm is it has no scent and doesn't exactly taste good if you accidentally eat it. It claims to use plants that live only in the Arctic, which is pretty cool.
Half Caked Super Glazed Lipgloss from Ipsy Glam Bag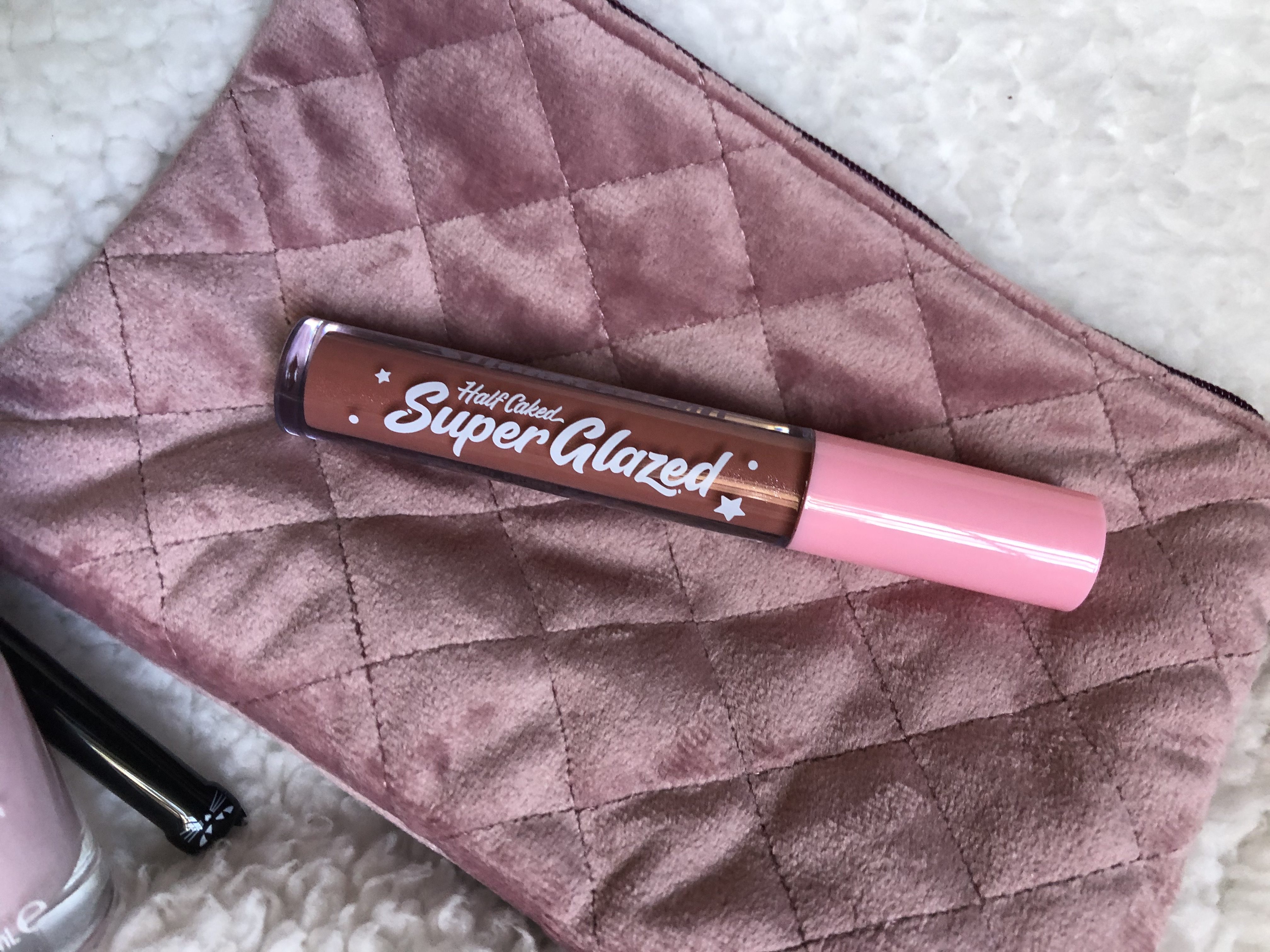 Half Caked makes excellent lipsticks, and this one is no exception. This color is perfect on me and does not feel too heavy or chunky. This lip gloss does feel a little sticky, but what lip gloss doesn't?
Ipsy Glam Bag Lovesick by Pretty Woman
Alright, I do not recommend this polish if you want a long lasting, one coat wonder. This color takes about three coats and a thick, strong coat of OPI's topcoat in order to not flake the second after you painted your nails. If you just need a quick coat that you can pick off later, then this polish may be for you. These polishes do dry fast and can handle a good topcoat if you do it in as few brush strokes as possible.
Capri Lotion by SKYLAR
This lotion came in a very pretty bottle and smelled sort of beachy. I found with a little more research that this scent also comes in a perfume you can purchase on Amazon.
Tarte Liquid Eyeliner
This eyeliner by Tarte dries quickly and lasts a pretty long time. After swatching it, I really had to rub with water to get it off­– Make sure to use a good makeup remover to help get it off. I recommend Banila Co.'s Clean it Zero.
How can I get Ipsy?
If you'd like to subscribe to Ipsy, there are three tiers to subscribe to, all of which come in on a monthly basis. There's the Classic Glam Bag, which costs 12 dollars per bag and includes five items and the bag, Glam Bag Plus which is five full sized products and the bag for 25 dollars per month, and the Ultimate Glam Bag with a larger makeup bag and 12 full sized beauty products comes in at 50 dollars a month. Happy Crafting!