Ever have trouble getting ahold of new cosmetics? Maybe your favorite mascara is no longer being sold, or you can't find that perfect lipstick. And who wants to stand in Ulta and swatch a million and one shades? For those of us who don't want to go through all the fuss, there's the Ipsy Glam Bag. For just 10 bucks a month, they help you avoid the drama and send you five things to try that are customized to you. Here's how I got my Glam Bag and what I got in it!
What is an Ipsy Glam Bag?
Ipsy Glam Bags are wonderful makeup bags sent to your house every month for just 10 dollars. They feature five items based on what you like and what your body is like. Their makeup bags are super reusable and very helpful for travel or for things such as holding your pencils or erasers.
How to set up to get your own Ipsy Glam Bag
Ipsy's process is all online. This means you can set up your ipsy account online based off a few simple questions, such as about your eye color and what your style is. And, for those of us with allergies, you can even choose to skip things like perfume or maybe lotions that irritate your skin. You can even change up what you get every month by simply changing your settings.
The Wonderful Things Ipsy Gave me this Month
The first thing in my ipsy bag this month was a fun mascara to try by Thrive cosmetics. The helpful little card tells how to use the product, and a little about the product itself. I also got a lip crème in the color Beverly Blvd by Adesse, a really cool little lip balm with a flower in it by Inc.Redible, an angled eye shadow brush, and a Suva Beauty eyeshadow in a very pretty shade of purple they call BBQ.
Limited Edition Glam Bags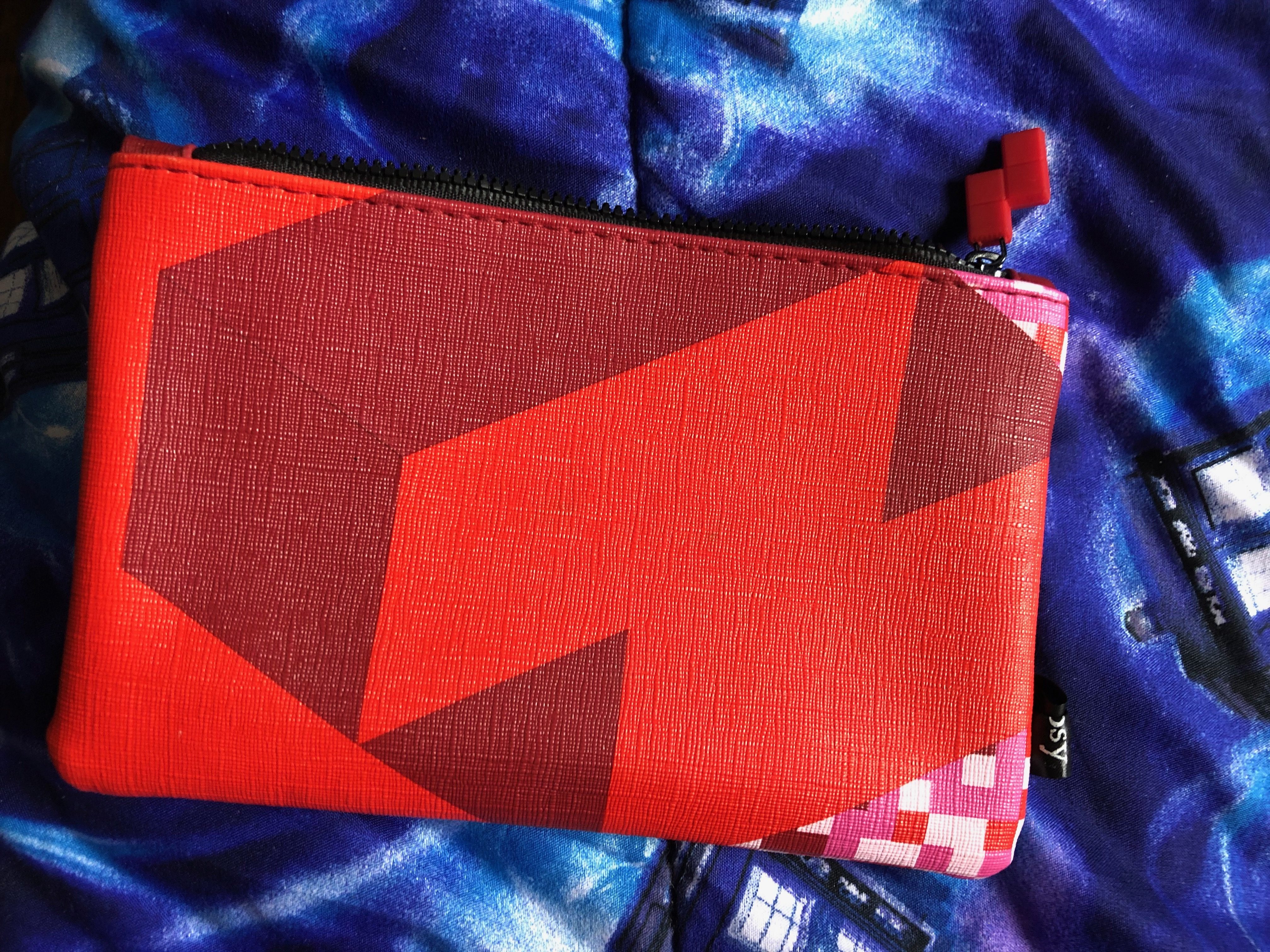 Now and then, Ipsy surprises us with a super cool bag. For instance, they had rainbow bags last year for pride month, a Gudetama bag, and this year we got a super fun Tetris set to note their 30th anniversary.
Glam Bag Plus
Plus Glam Bag is a new thing that is still coming out, but it's cool too. Glam bag plus features full sized products based on your settings. It can have things like highlighter, setting spray, eye shadow books, brush sets, and even more. I hope this post was informative and some of you check it out, it's really worth it. Happy Crafting!