Gauntlets can be a real pain to make, and hard to wear. This tutorial will show you how to make a gauntlet just like Zelda from Hyrule Warriors wears. Hyrule Zelda's costume is not complete without the proper armor, and this is a step in the right direction. This arm band is adjustable for any size arm.
What you will need
Roughly Measuring your arm with the Foam for the Zelda Armor
Since we are lazy people who are capable of making a proper pattern but can't be bothered to for such a simple thing, wrap a piece of foam around your arm and draw out a rectangle that sort of fits around your arm.
Cutting out the Approximate Shape
Once your have your sort of base, use sharp scissors or an exacto to cut out the foam. Be careful to cut on a cutting mat of some sort, so as to not damage any surfaces. Do not take any risks with the exacto, or you may risk losing a finger.
Duplicating the Shape
Take the approximate piece of foam and plop it onto the main piece of foam. Cut around the piece of foam and make sure it sort of fits too.
Making the Extra Pieces of the Zelda Armor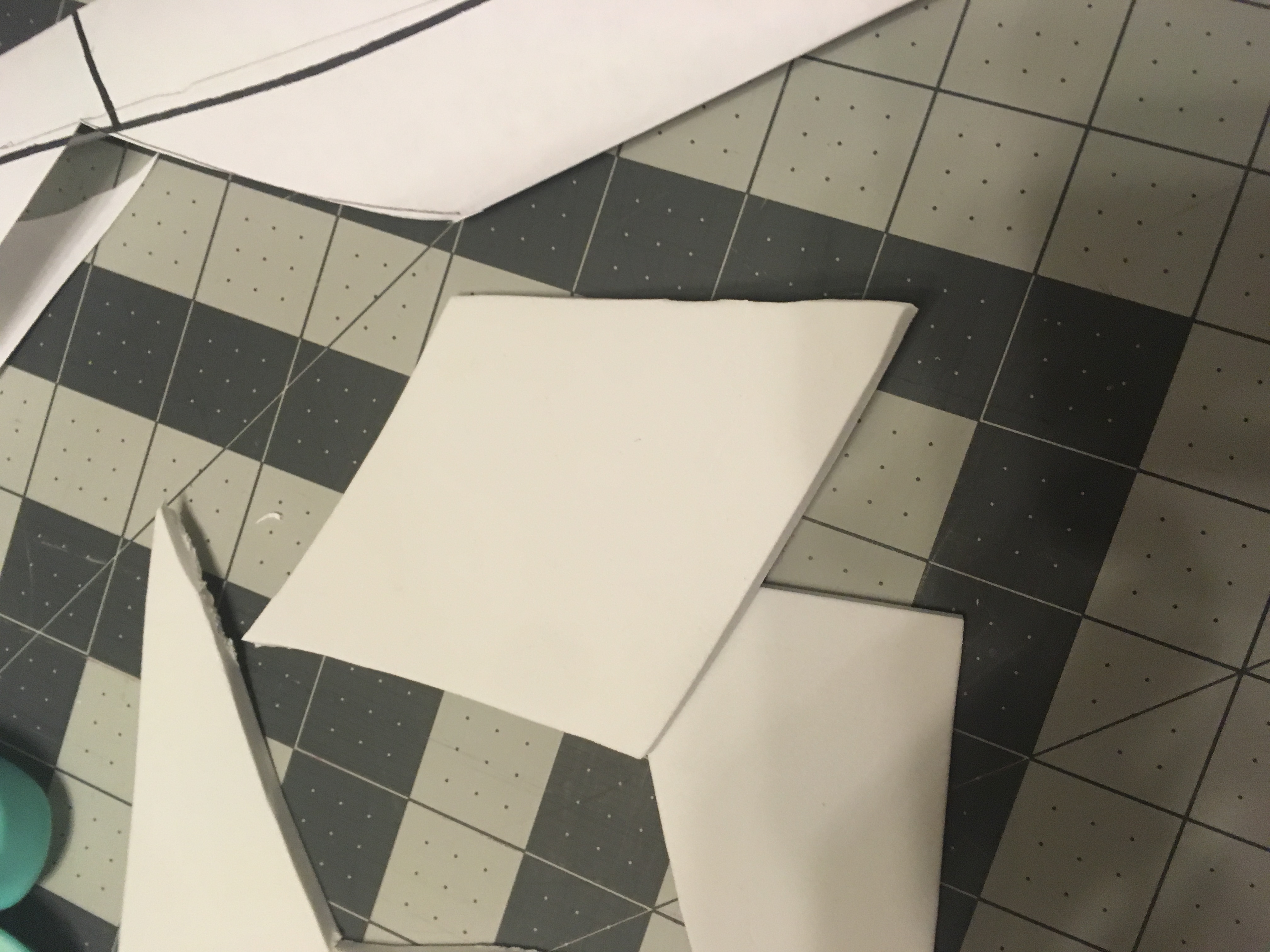 Depending on the person you are cosplaying as, there will be different details on the gauntlet. For minor details, hot glue works great for drawing on designs. For pieces that stick up or off the base, you will need to cut out strips of foam that fit on the base and shape them and hot glue as needed. For Zelda there is a chevron shape on one end and one end has a diamond shape on the wrist.
Putting Fasteners in the Zelda Armor
Using some metal fasteners, wrap the foam around your arm and put three fasteners on each side of the foam pieces lengthwise. Fasten them with the round part out by jabbing the pointy end through the foam and opening the prongs to secure the metal.
Why Elastic is a Good Idea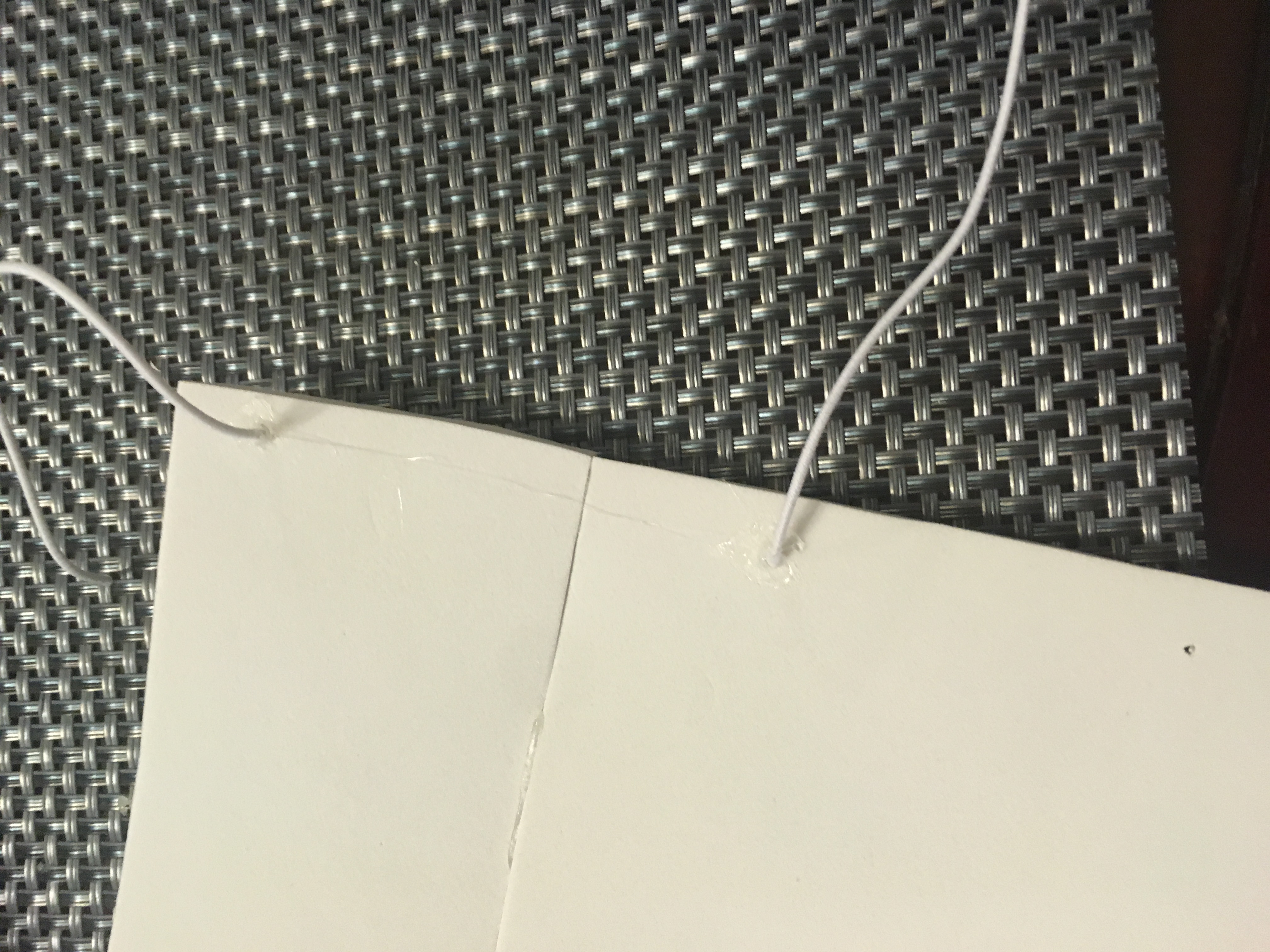 This part sounds crazy, and is uncomfortable if done wrong, but tie a piece of elastic between each set of fasteners. Put your arm through it and adjust the elastic to fit by winding it around one of the fasteners.
Gluing the Fasteners in the Foam
Now that the Gauntlets are adjusted to your arms, hot glue the fasteners in place to keep them from moving around. This will help your gauntlets hold up longer.
Spray Painting the Armor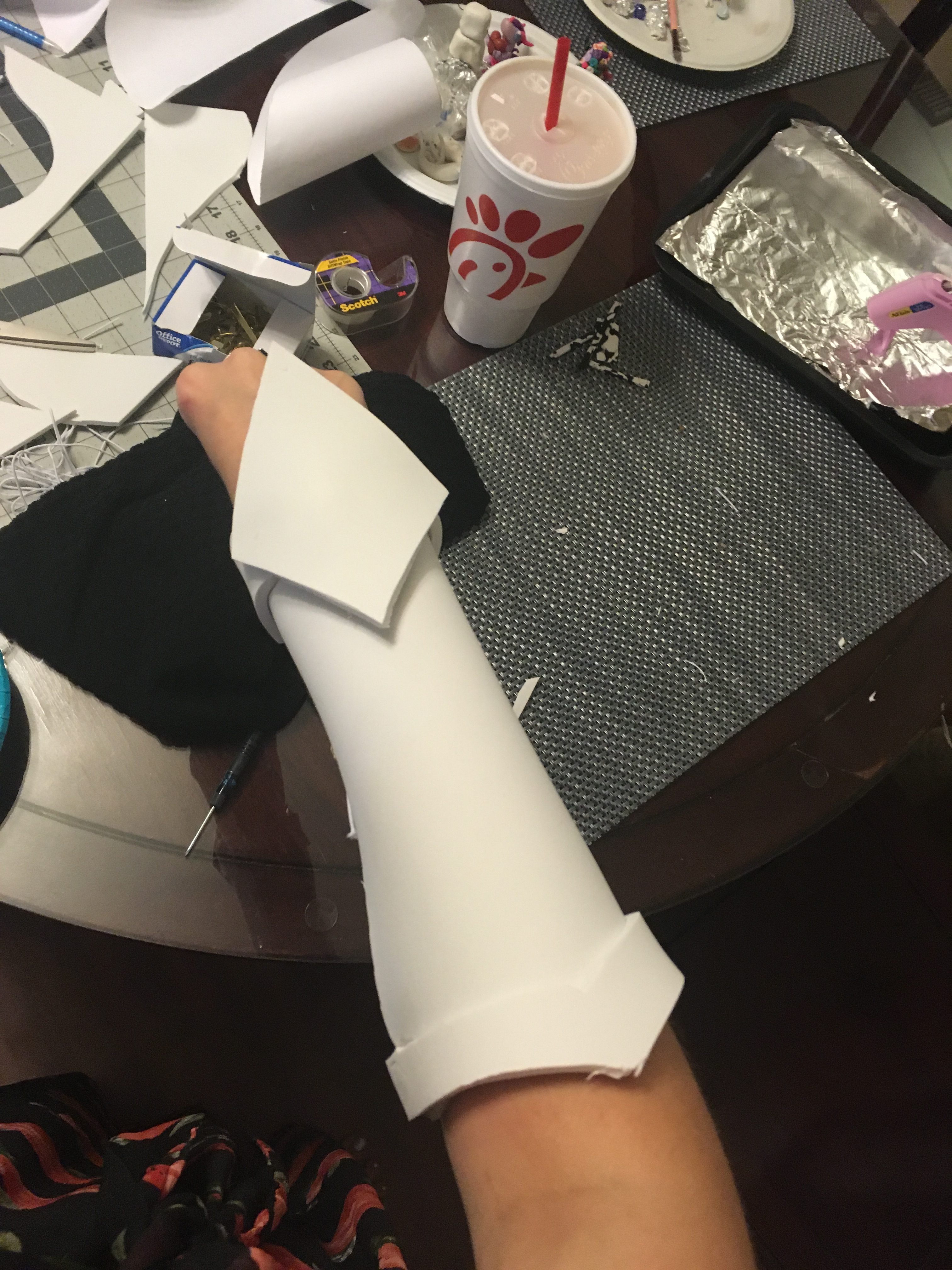 Using gold spray paint outside in a well ventilated area, coat the gauntlets thoroughly in two or three coats. Make sure to get the edges and allow the paint to dry for at least 20 minutes between coats.
Finish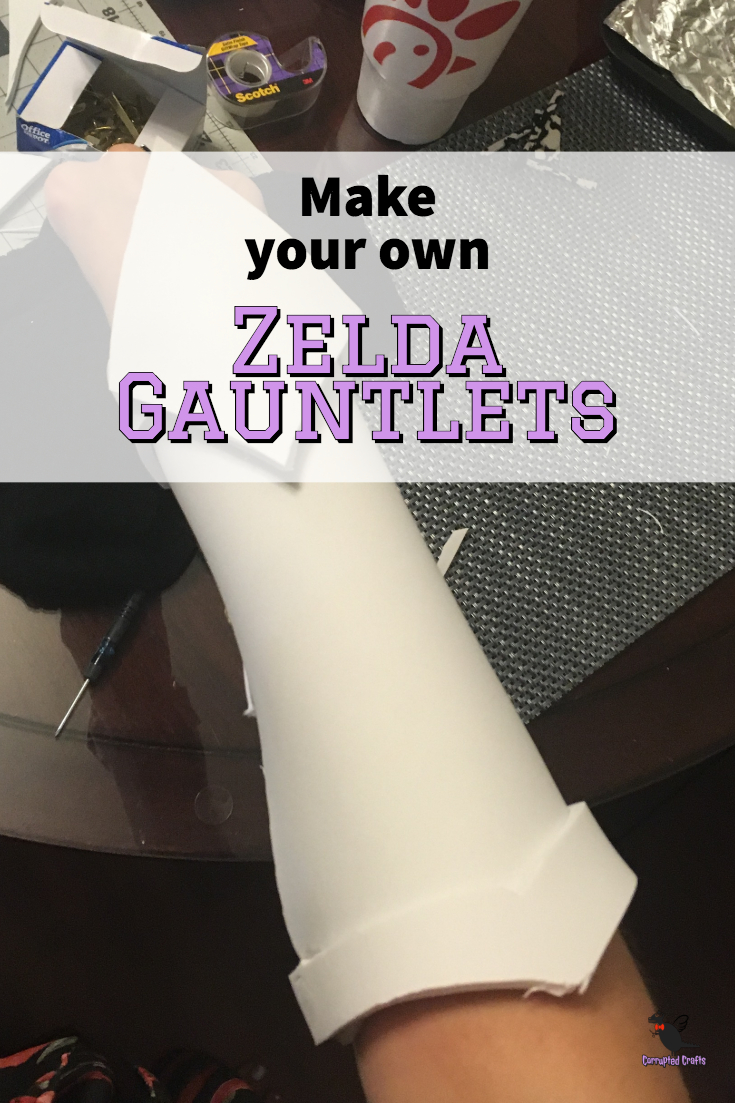 And that's it, your gauntlets are done in just a few hours. Remember the more spray paint you apply, the shinier and more realistic the armor will look. Happy Crafting!