The medicine wheel is a native American symbol for north, south, east and west. Each color has a different meaning for health, black representing emotional, white being mental, red being spiritual, and yellow being physical.
You will need:
Something round to cut the base out with
Boxcutter
Cookie sheet
Parchment paper
Step One: Making the Base of the Medicine Wheel
Roll out white sculpey to about 1/8th inch thickness and cut a circle out of it. Use the back of the boxcutter blade to lightly score two lines, dividing the circle into four parts. Do not cut the pieces apart. Roll out each color of clay to an eighth of an inch as well.
Step two: Applying the Colors to the Medicine Wheel
For the colors of the wheel in polymer clay, place the polymer clay over one divided section of the clay and cut it to fit perfectly with your box cutter. Be careful to only cut the top piece of clay and not the base. Then do this for all of the pieces, making sure they are all properly sized and wiping off any fingerprints on the clay.
Step three: Final Touches before Baking
Then after your colors are on the wheel, you can use a skewer or dotting tool to poke holes in the wheel. Put one at the top of the wheel and three at the bottom, if you choose to make little feathers to hang from this polymer clay charm. For the three feathers, take some scrap white clay and shape them like teardrops, flattening them out slightly. Put a hole through each feather at the top and put it on the baking sheet with the medicine wheel.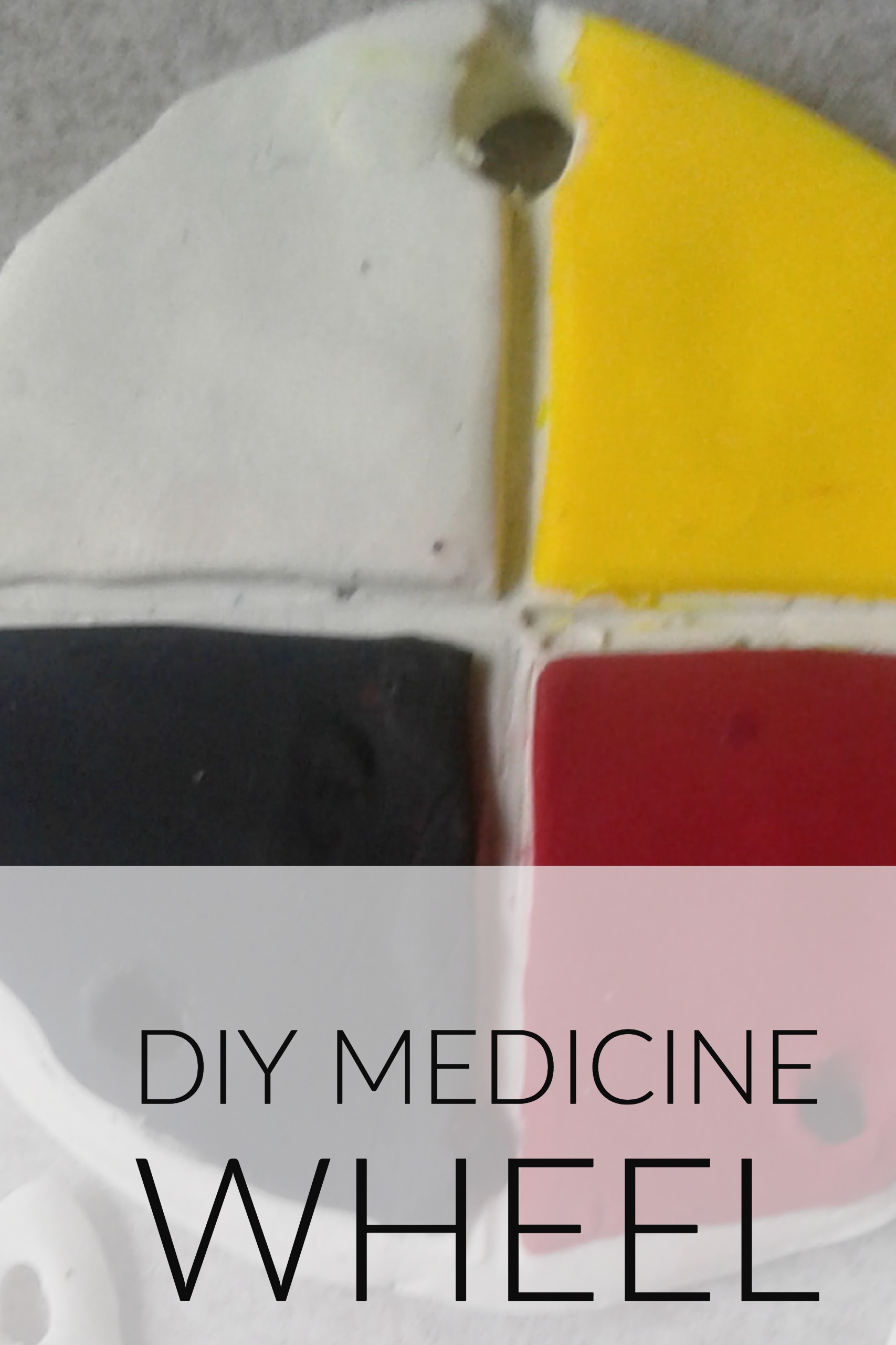 Step four: Painting Your Medicine Wheel
Once the medicine wheel comes out of the oven, allow it to cool for about an hour. Then paint may be applied to each of the colors to make them stand out and cover any flaws or fingerprints on your medicine wheel. Once the paint is dry, add the feathers to your creation using jump rings and pliers. The reason it is preferred to use jump rings instead of glue is because this will allow the feathers to freely swing instead of being solid. Once your feathers are on, you are done. This medicine wheel is fun to wear to powwows or to hang from a dreamcatcher.