Zelda from Hyrule Warriors has some armor covering her chest. This armor is somewhat intricate, but it can be made. The only downside to making this craft is that posture is everything for the armor to sit right. Chest armor is an important piece of many cosplays, and this tutorial can be used for a wide variety of variations of chest Armor.
What you will need
Finding the Coconut Bra to fit Your Bra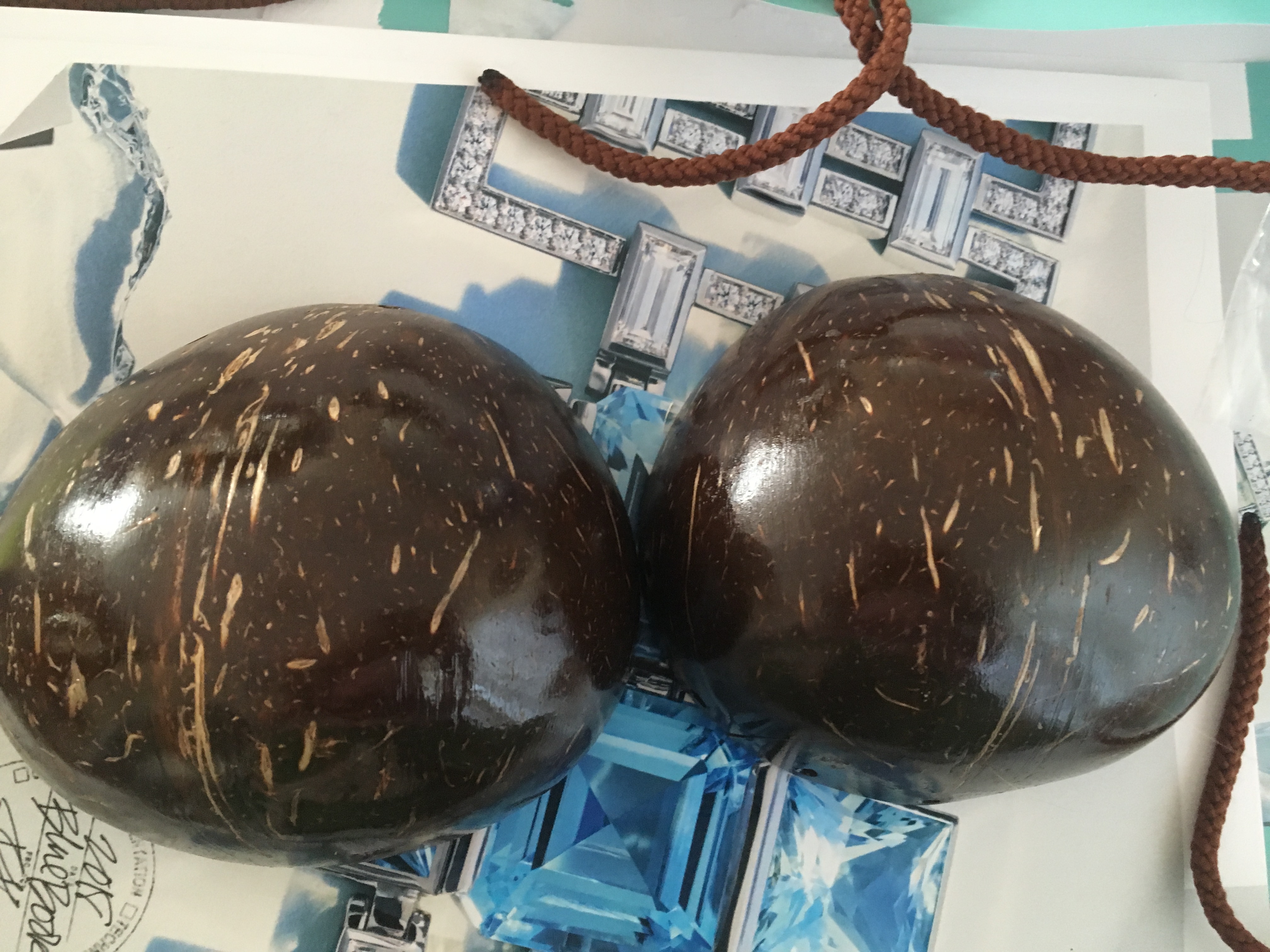 We ordered the coconut bra from Amazon, but I recommend going to a party store and finding a coconut bra that kinda fits. Not all coconuts are created equal.
Do not put the Lime in the Coconut
We put the lime in the coconut and shook it all up. However, this procedure hurt the coconut bra, and had to be patched with a little super glue. Coco with caution.
Taking apart the Coconut Bra
Now that you have gotten to know your coconut bra, it's time to rip it apart. Untie and unlace the strings so the two halves are separated.
Measuring and Cutting Foam Designs for the Chest Armor
Cut out rough pieces of foam and arrange to fit the bra to make swirls and designs. Zelda has two swirls on each side.
Hot Gluing the Foam to the Zelda Chest Armor
Hot glue the foam to the armor and seal any gaps. This may take quite a bit of hot glue to seamlessly seal the foam onto the armor.
Testing Hot Glue Designs
Using the hot glue gun, make the triforce on each half. Be careful not to hot glue the holes closed, as you will need these later.
Turning Trash into Treasure
Spray paint a base coat of the gold spray paint over the foam and coconut bra. Let it sit to dry for about half an hour outside.
The Power of Two Coats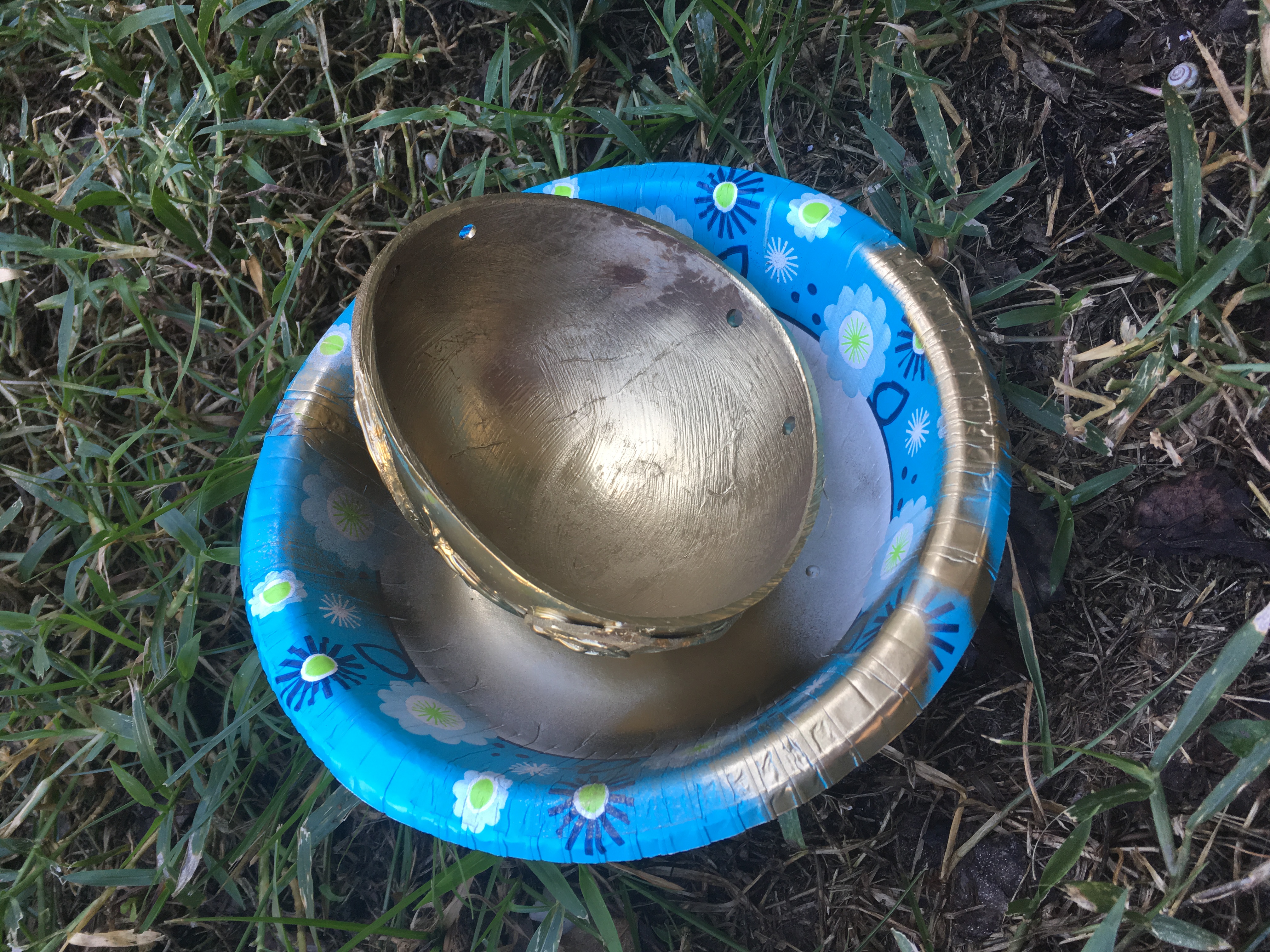 After the first coat dries, do a second coat to make the foam shiny. The second time should just be a light dusting and not a full dousing.
Reinforcing with Hot Glue and Repainting The Zelda Chest Armor
Fix any little gaps with your hot glue gun and let it cool. Paint over any glue poking out to make it all look smooth and finish off whatever is left of the spray paint.
Attaching the Zelda Armor to the Bra
Using a needle and thread, sew the coconuts onto the bra. This will be difficult and you will mess up quite a lot and stab your fingers. Be careful not to hurt yourself too badly.
Trying on the Armor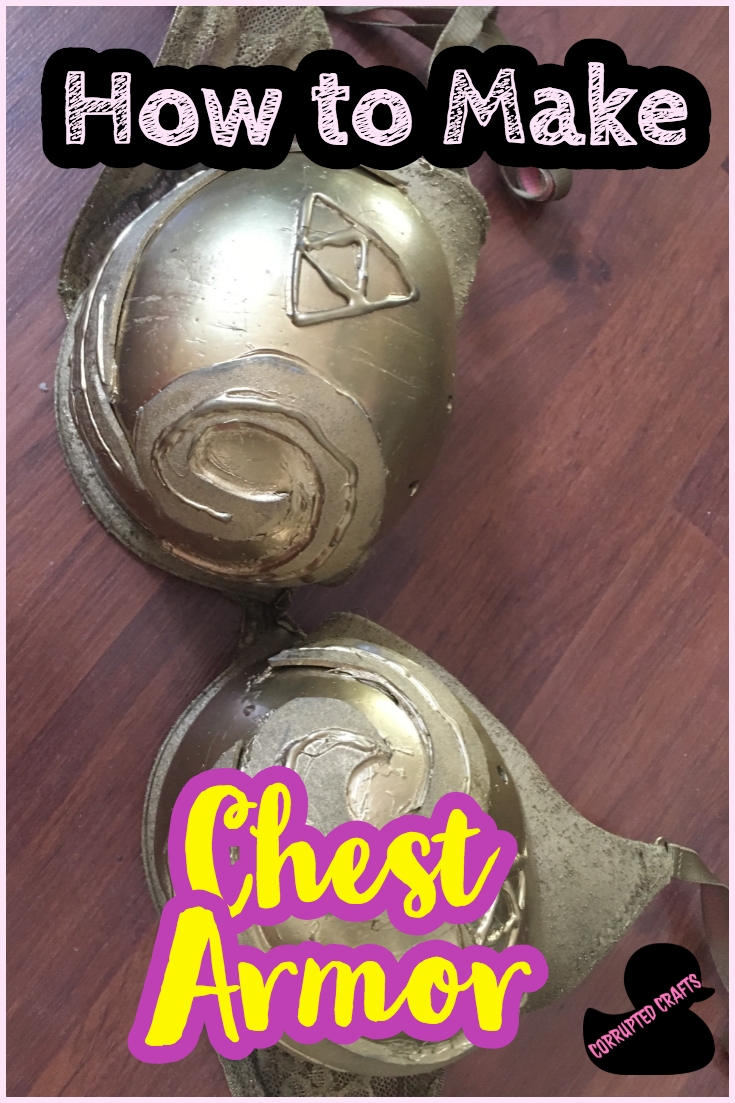 Change into the armor and make sure it fits. If it fits well, you are done and the costume piece is ready to wear. Happy crafting!