Remember the fantastic lion print? If you haven't seen the sister post with the lion mosaic, definitely check that one out before reading through this one. Like before, this is a giveaway, and one lucky subscriber to this blog will be receiving their very own canvas print!
Finding the Perfect Picture for the Canvas Print
Only the best can be printed on canvas, and for about a week and a half I contemplated what to put on the canvas. It's okay to take some time to think, to make sure you put your best drawing or photograph on the canvas. I chose this art piece MomMom made a long time ago, and we all love it. It's cockroaches at a bar on a foot, which we all find hilarious for some odd reason.
Setting up the Canvas Print
Canvas print has a super duper easy site to navigate. I selected the size I wanted, and dragged and dropped the photo onto it. It easily dragged and rotated into the space I wanted, and chose from several filters and boarder choices to doctor it up the way I liked. You can also zoom in and out of the picture to cut out parts you don't like and focus more on parts you do.
Shipping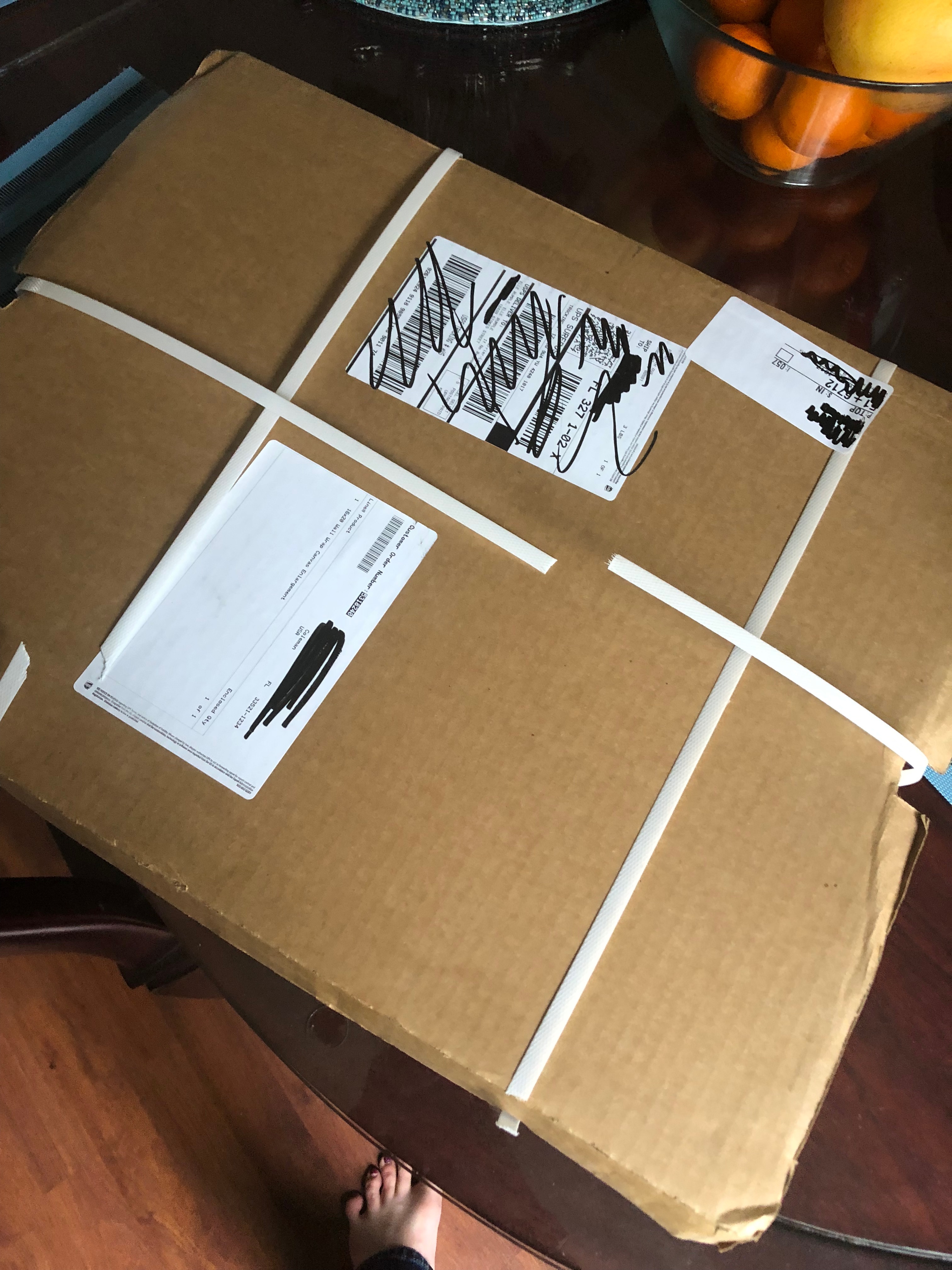 After putting in the code, the package was on its way. Shipping was pretty fast, my print came in about a week. Be careful to enter your email address correctly, I did not and this meant I could not track my package or contact anybody if my address was not correct. Make sure to hit the enter button once you get the code in as well, otherwise you may accidentally spend money on the print.
Packaging
It arrived in a box fitted to the print snugly, with plastic ropelike stuff binding it closed. The box came with no damage, unlike the lion which the postal service damaged the corner of. The canvas print was nicely wrapped in plastic.
The Actual Canvas Print
The canvas print was very high quality, and was absolutely perfect. Despite it being black and white, the white was not marked and the black pencil marks were perfectly replicated. This canvas print deserves a gorgeous elegant custom frame to really tie it all together. Thank you to canvas print! Do check out their website, they run really good sales all the time, so even if you are not the lucky winner, you have a shot of getting an extremely good deal on a canvas print. Happy Crafting!