Shrinky Dinks are flat charms made from plastic that are easy to make and fun to wear, perfect for a rainy day craft for boys and girls alike.
What you will need
Parchment paper or tin foil
An image of something four times as big as you want the charm
What Will not Work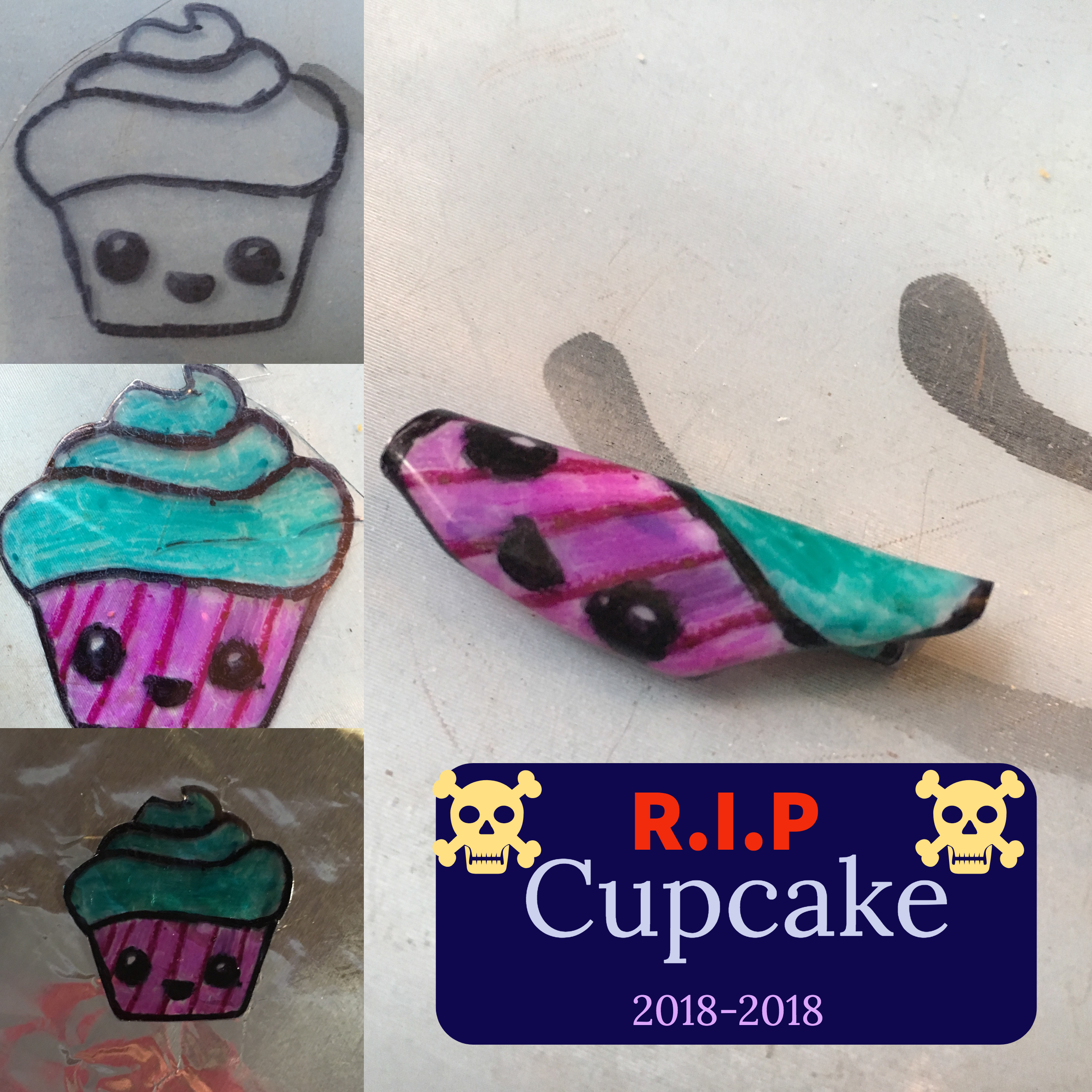 This little cupcake was the result of a tragic accident. The cupcake was made out of number one plastic instead of number six, and as a result it curled up and hardened as a squished cupcake. Ew.
What will Work
Instead of using any of the other numbers of plastic, as each will prove themselves ineffective, use number six plastic. This can be found in sheets online or sometimes on food containers.
Draw the Outline of the Shrinky Dink
Like would be done with plastic, trace your enlarged charm in a place on the plastic that takes as little room as possible to save plastic. Note this will take a lot of plastic to create.
Color the Shrinky Dink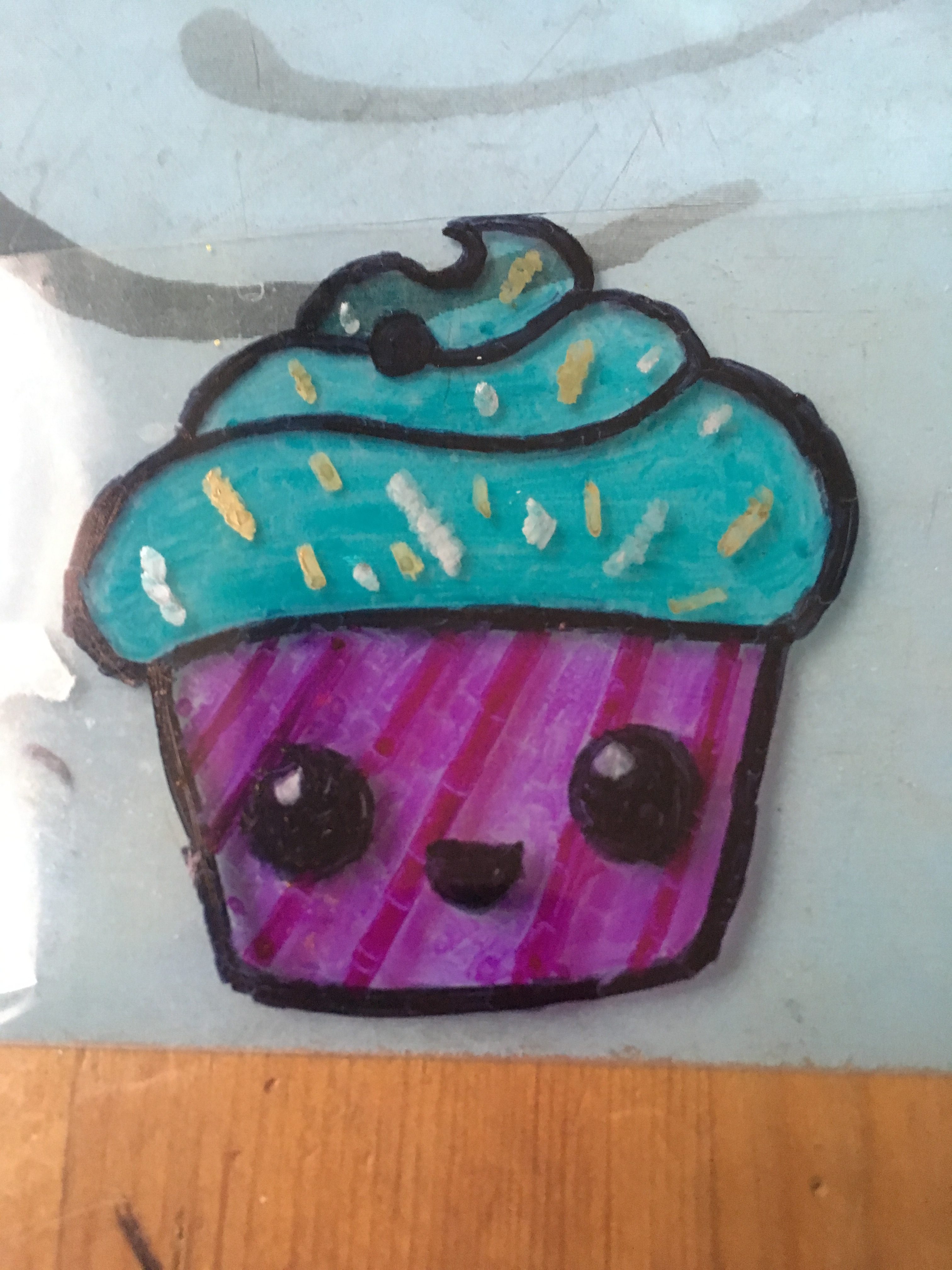 Do not use Crayola or washable markers or crayons to color your shrink dink, as they will not last in the oven, or off brand permanent markers. Use sharpies or sand the plastic gently and use colored pencils on the back. Keep in mind the color darkens when the Shrinky Dink shrinks. Keep in mind smaller details may not show up very well.
Cut out the Shrinky Dink
Using the scissors, cut on the outside of your outline, making sure any corners are rounded off as these will become dangerously sharp after baking.
Poke a Hole in the Shrinky Dink
Using a hot nail or a hole punch, put a hole in the plastic before baking. That way the shrinky dink will be wearable.
Preheat the Oven for a Test Shrinky Dink
Shrinky dinks bake at 275 degrees Fahrenheit. Start the oven and turn the oven light on.
Proceed to Shrink the Dink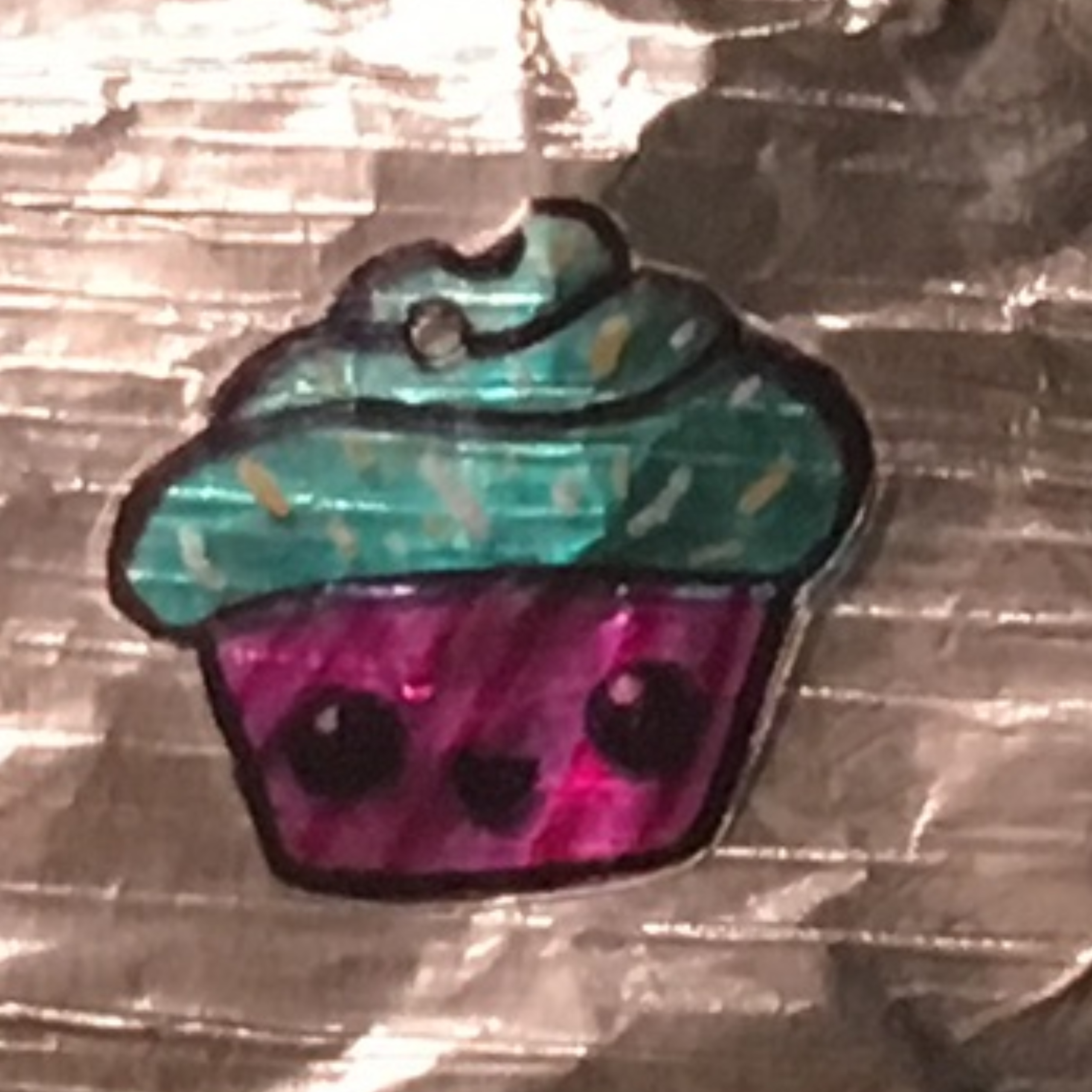 Shrinky a dinky of test plastic, preferably a large scrap, once the oven is heated. If the plastic uncurls and shrinks, the plastic will work and you can put the special shrinky dink in the oven to shrink.
Allow to Cool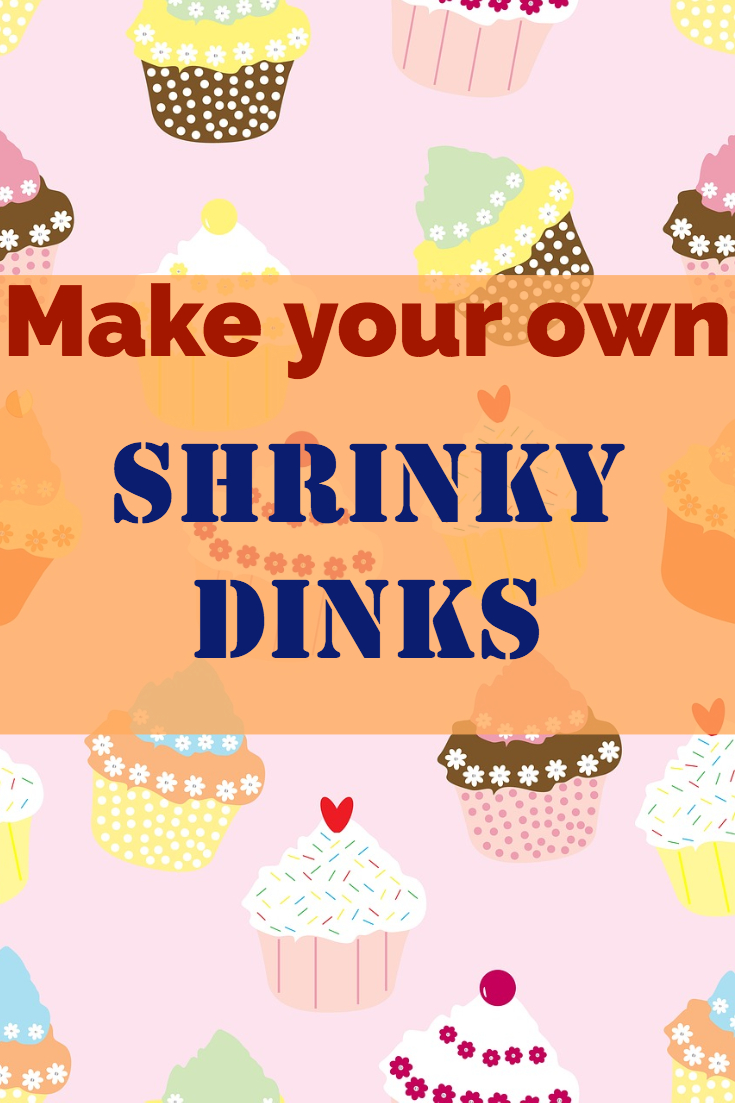 Pop it out of the oven in approximately two to three minutes and let it be for about five more minutes. By then the piece will be cool enough to touch, and the project is complete.
Finished Results
Shrinky dinks make fun phone charms, necklaces, or bracelet accessories. If you made this craft, I would love to see it, feel free to e-mail me pictures or summon me on Instagram via @corruptedcrafts.