Dollhouse things can be fun and realistic, but most dollhouse electronics are expensive or have to be bought online. Here are three dollhouse sized electronics to make at home with your printer
What you will need
Printing your Template for your Dollhouse Electronic
Start off by downloading and printing up the Dollhouse Electronics Template, which has everything you will need already on it. Cut off the excess paper at the bottom and chuck it.
Laminating the Phone and Back of the Tablet
Start by using the clear tape to cover the smallest and easiest things, the back of the tablet and both parts of the phone. Press down firmly to get rid of air bubbles.
Cutting out the Laptop and Tablet Screens for the Dollhouse Electronic
Cut out the two extra pieces that are just pictures, the black panther background and the Cut the Rope background. Make sure they fit the screens of the electronics they go on.
Laminating the Screens and Attaching
Using enough tape to cover the front of the laptop, gently plop the screensaver in the middle of the tape and smooth down. Attach to the front of the laptop. Do the same for the tablet front with Om Nom on it.
Finishing Lamination on the Dollhouse Electronic
Finish laminating the keyboard and back and keyboard of the laptop.
Cutting out the Tablet Dollhouse Electronic
Cut everything out of the paper carefully, Adult supervision may be recommended.
Cutting the Cardboard for the Tablet
Using a sharp blade, score the outline of the tablet onto the cardboard and cut out with scissors. Be very careful or ask for help with the blade.
Gluing the Tablet Together
Glue both sides of the tablet to the cardboard with the glue stick, making sure both sides are correct side up.
Tracing the Phone on Cardboard
Do the same for the phone, using the sharp blade on the thick cardboard to trace the outline and cut it out with scissors.
Gluing the Dollhouse Electronic
Glue the two parts of the phone to the cardboard, once again making sure to keep them correctly facing the right way.
Making the Laptop
The laptop must be cut out in one piece because we are going to fold it in half, and the corners need rounding off. Fold in half and in half again, to make it look like it will once it is done. Crease the side and back to make the folds sharp.
Gluing the Laptop
Coat both sides in glue stick glue and press it gently together. Fold it closed gently and put it into a book or under something flat and heavy to dry.

Finishing the Dollhouse Electronic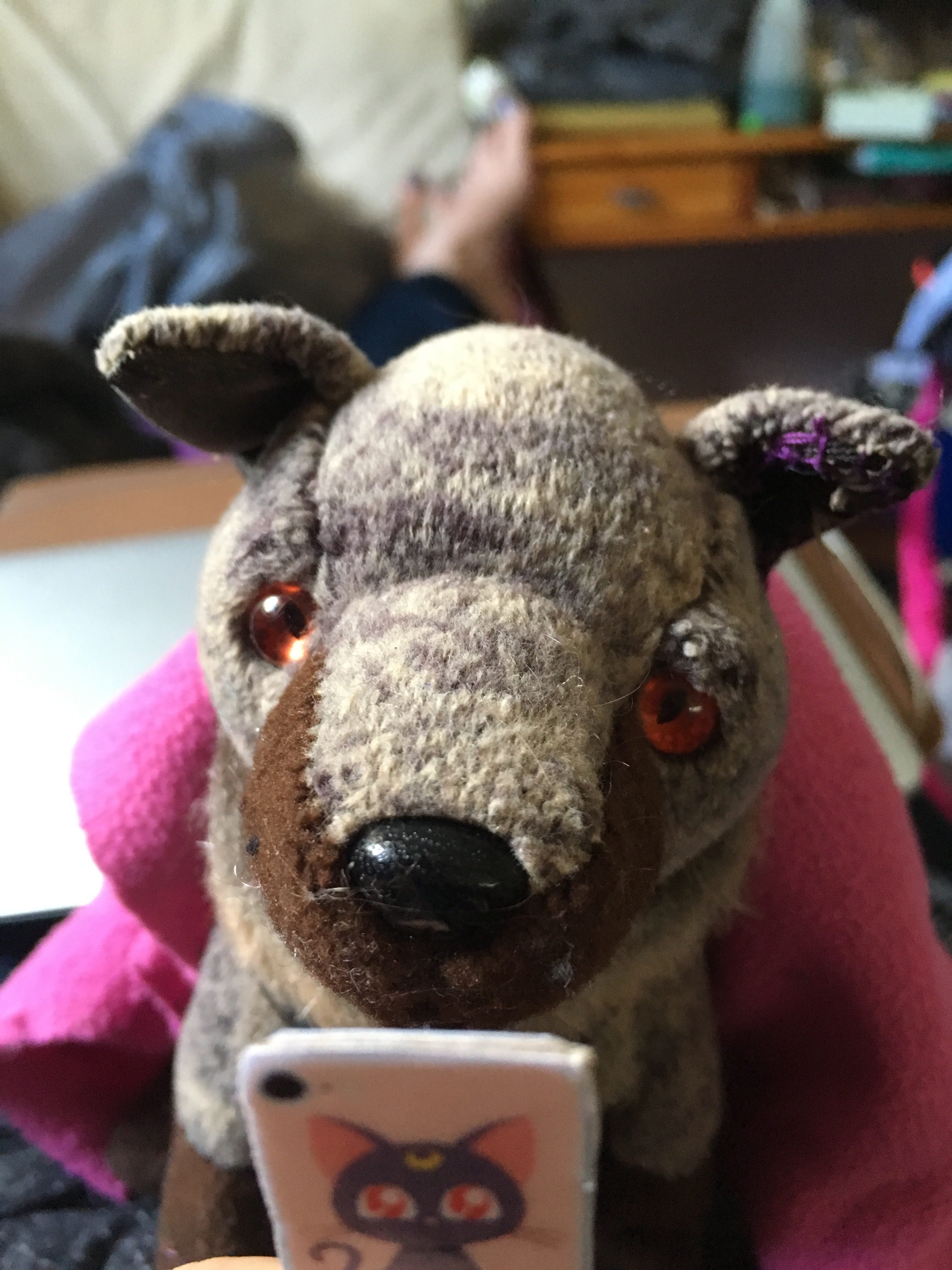 Now your doll has all the tech it could want. Happy crafting!